Contact Dan Adams at 269-591-7001 or apt@consultant.com
Coconut oil (Nutiva, organic, virgin cold-pressed) – 54 oz. plastic jar, $30 Now $28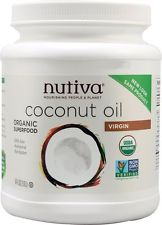 Organic, virgin coconut oil remains the world's best cooking oil and makes a great body oil as well!
Patis 30 nano-technology silver solution – 16 oz. bottle, $50
Click here for uses of Patis 30 silver solution
Natural, chemical-free, pain-reducing alternative to antibiotics
Support and promote immune function
Safe for both internal and external use
Naturally anti-bacterial, anti-viral, anti-fungal, and anti-microbial
New, highly effective nano-particle technology
Made from 0.003% elemental silver (30ppm) and 99.999% pure water.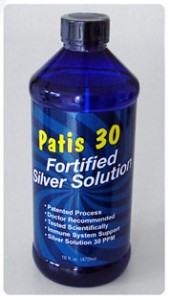 Breakthrough technology, 30 ppm silver strength!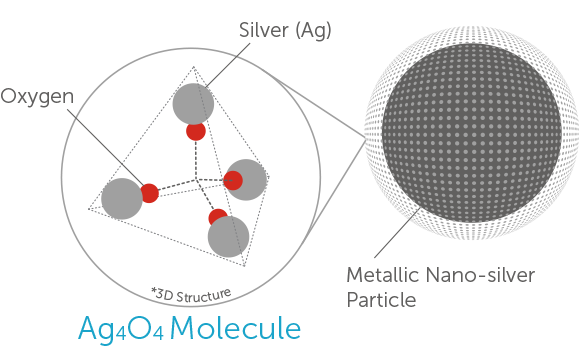 This new technology is far superior to the older process known as colloidal silver. With both manufacturing processes, the silver particle is inside a water molecule. The older process creates larger particles or particles with jagged edges which cause the particle to break through the water molecule. When the particle breaks through, it can attach itself to tissues inside the human body. Over time, using  colloidal silvers can cause a buildup of particles and may become toxic, similar to taking too much iron and other minerals. This is not the case with the new patented process…
ASAP Silver Gel – 4 oz. tube, $25
Buy both the 16 oz. Patis 30 and the 4 oz. ASAP Silver Gel together for $75 NOW $70
Rolled oats,
organic
(regular) – 10 lb. bag,
$15
Heirloom survival HERB seed pack, non-GMO – pkg. of 700+ (10 varieties), $25 NOW $20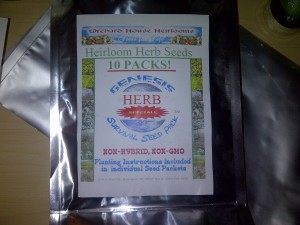 Save these seeds and never buy them again! Each seed variety is packaged separately within.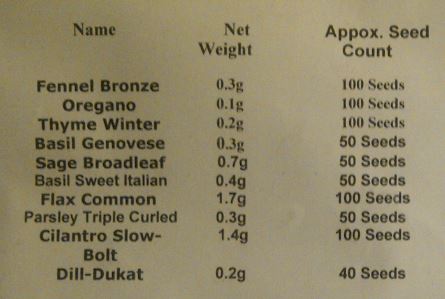 Breakdown of the 10 varieties of herbs
Heirloom SURVIVAL vegetable seed pack, non-GMO – pkg. of 3000+ (21 varieties), $60 NOW $50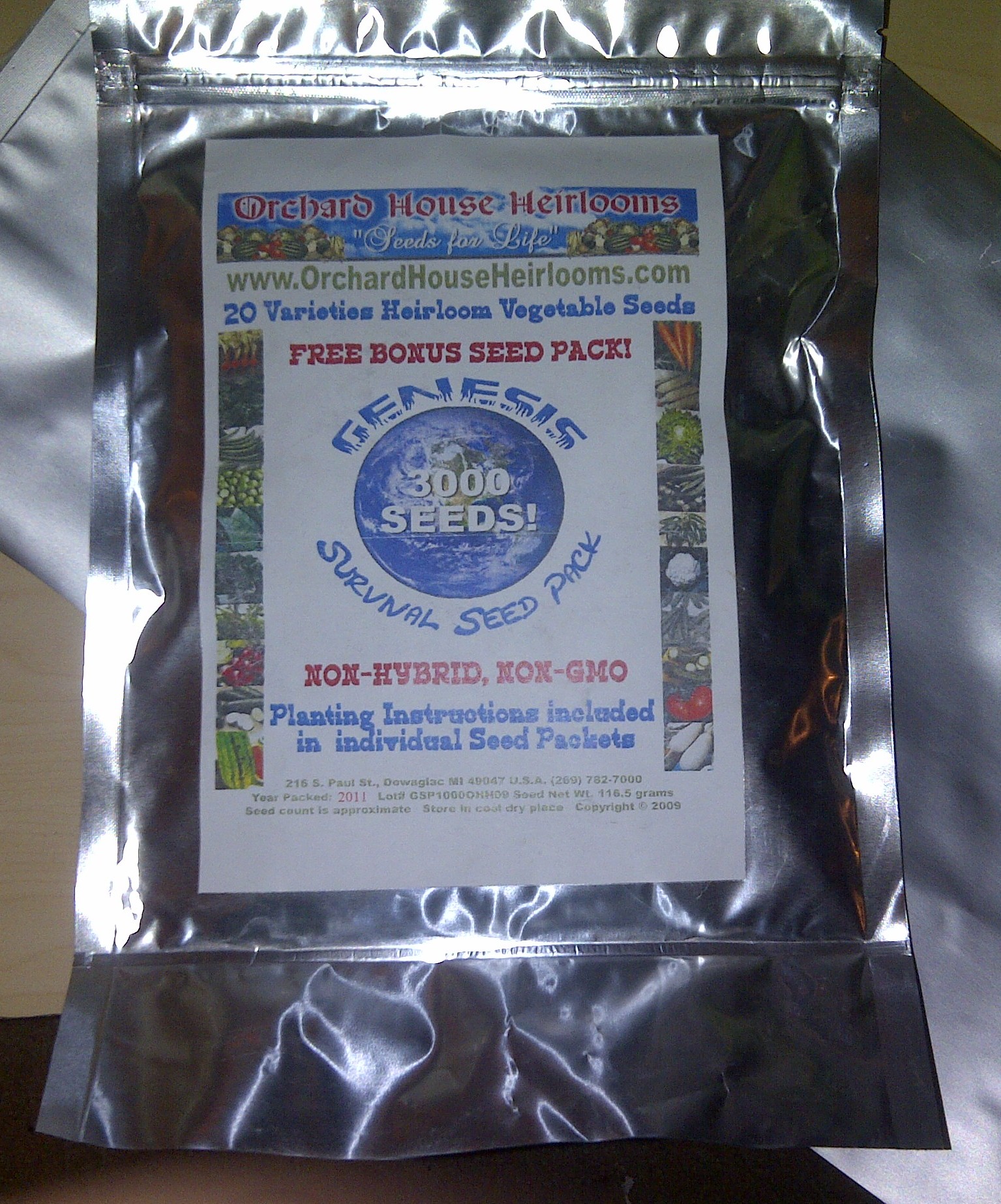 Heirloom seeds have reproduced successfully for 50+ years and can be stored in the resealable mylar for up to 10 years.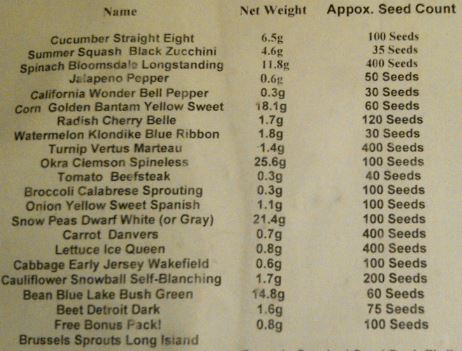 Breakdown of the 21 varieties
COMBO DEAL #1—BUY BOTH SURVIVAL (21 VARIETIES) AND HERB SEED PACKS TOGETHER FOR ONLY $60.00
KI03 (Potassium Iodate), nuclear radiation blocker – 90 85mg tablets, $25 NOW$20
*** See Readiness Products page for further info on this product ***

Tattler reuseable canning lids – 12 ct. box (regular), $11 Now $10
Tattler reuseable canning lids – 12 ct. box (wide-mouth), $12 Now $11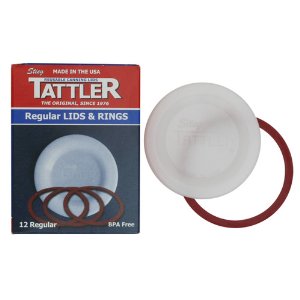 Infinitely reuseable for pressure, water-bath, or vac-seal methods.
Real Salt (with trace minerals) – 26.5 oz. pouch, $9 NOW $8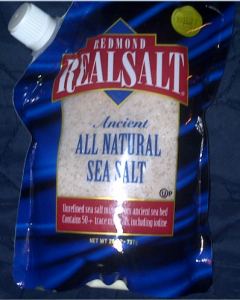 Unrefined sea salt with trace minerals
Contact Dan Adams at 269-591-7001 or apt@consultant.com.